The Basketball Academy - Toronto Basketball Camps
Founded in 2009, The Basketball Academy started with a summer basketball camp and now offers youth basketball camps in Toronto all year round. Our coaches strive to build a strong fundamental base for each and every player who picks up a basketball. We offer youth basketball programs for players of all skill levels in grades 1-8
Basketball Camps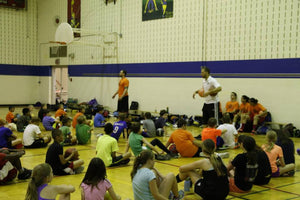 Summer Basketball Camps
The Basketball Academy has been running youth basketball camps in Toronto since 2009. Coached by current and former university basketball players, our summer basketball camps have trained thousands of players. In 2022 we will be hosting 2 weeks of summer camp.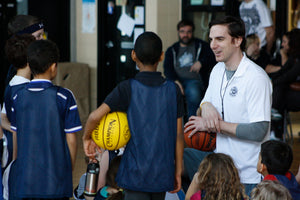 Coaches
Our coaches pride themselves in offering a fun and positive learning environment while helping each player reach their maximum potential. Our coaches have experience playing university basketball, and coaching teams from elementary to university.
Why we started
The Basketball Academy was started with one goal; to provide basketball programs for all ages and skill levels in Toronto. For the past 10 years our vision has been to teach to the highest level of every group. With encouragement and positive re-enforcement we believe that each player can push out of their comfort zone and achieve their potential. Our coaches continue to research and learn the newest and best drills being run by the premier coaches around the world. Through years of coaching, The Basketball Academy has developed a unique way of teaching players both the fundamental skills and the concepts of the game.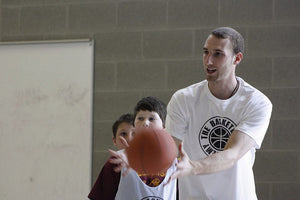 Testimonials
I really appreciate how committed the coaches are. You can just feel the energy in the gym. That's why so many of us parents like to stay and watch. They are disciplined athletes that care about their craft, and successful professionals. They are great examples for the kids to follow.

Paula Thompson
The coaches at the basketball academy were energetic, caring and enthusiastic. The instruction and skill development was top notch, and the players were able to apply their learning ‎during game play. Most importantly, they had fun and developed friendships with one another. My son has attended several of the camps and basketball has become his favourite activity. This is due in no small part to the attention that Justin and his staff give to each player. I highly recommend their programs.

Marios Tenentes, Vice Principal East York Collegiate
They have both enjoyed the camps very much, and I think the reason why your camp is so successful is because you (and all the other counselors) care about the kids' development and work them really hard to bring their skill levels up

Non Riola